Epson SureColor F2100 WE Printer
EPSCF2100WE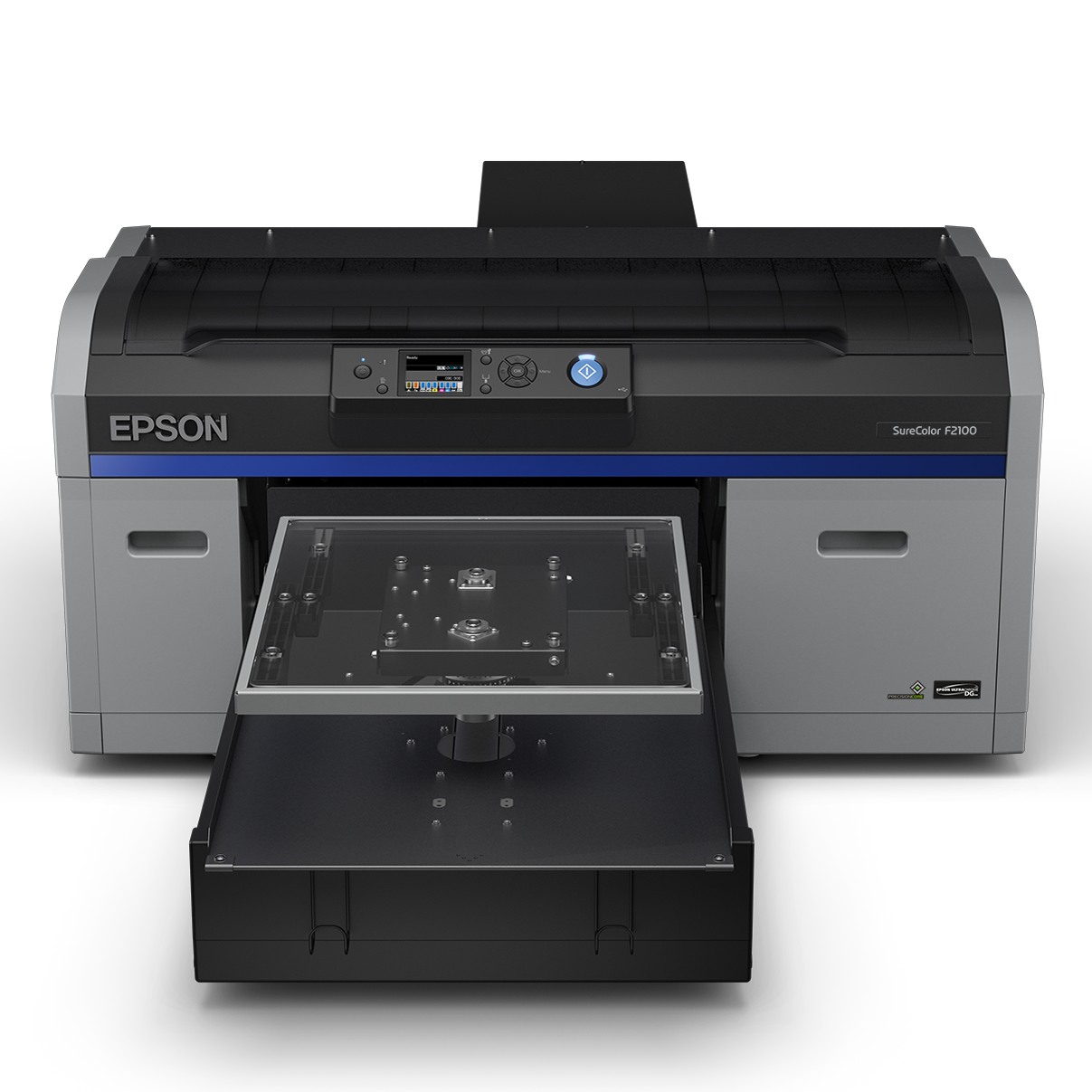 Epson SureColor F2100 DTG Printer White Edition
Free Shipping and Free Training

The Epson Surecolor F2100 Direct to Garment printer was developed for industrial-level production speeds, image quality, and reliability. The Surecolor F2100 WE printer is designed for simple maintenance routines with key components that can easily be replaced to reduce unwanted downtime and prevent service headaches.
EPSON F2100 DTG PRINTER
The Epson F2100 DTG printer works at twice the speed of the previous generation of Epson DTG printers. It is designed with a quick-load platen and self-cleaning system that prevents inks from running which means less downtime between projects. The Epson F2100 DTG is built exclusively for direct to garment printing and offers high-quality prints using durable and colorful inks.
Includes Epson Instant Rebate of $6000 through 3/31/2023