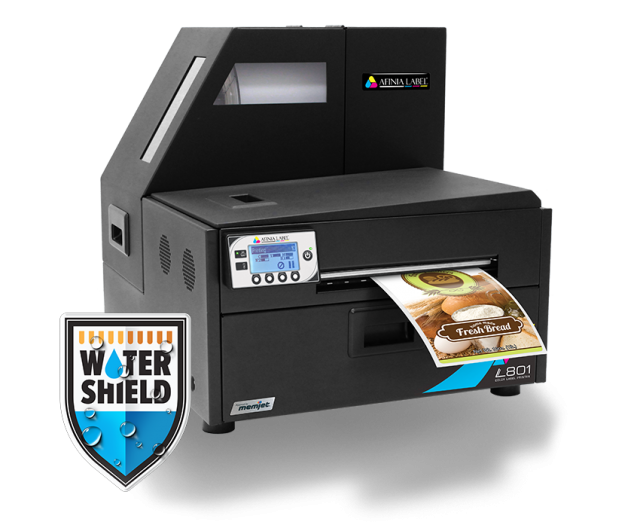 AFINIA L801 Plus - Pigment Ink
AFI31091

AFINIA L801 Industrial Color Label Printer is powered by Memjet Waterfall Printhead
Technology®. Built with a stationary printhead for ultimate speed, and a 1.25 liter ink capacity for
large print runs, the L801 saves you both time and money. The L801 Memjet label printer is an industrial web-fed inkjet solution, ideal for short- to
medium-range print runs for retail, inventory, and product identification applications.

The Plus model offers increased water and moisture resistance1.

Watershield-printed labels are significantly more resistant to the effects of prolonged moisture exposure than conventional dye-based inkjet labels. This makes the L801 Plus perfect for applications such as chilled beverages, foods, chemical or pharmaceutical products.

This new technology also produces deeper blacks, uses more responsibly-sourced inks2, and helps to prolong the life of the printhead3.